Bosnia and Herzegovina in John Mearsheimer's Concepts
Keywords:
Bosnia and Herzegovina, John Mearsheimer, realism, Bosnian question
Abstract
Starting from the analysis of the texts of the American political scientist J. Mearsheimer created during the aggression against Bosnia and Herzegovina, the central theme of the paper is Mearsheimer's view on the Bosnian issue. The political-administrative organization of Bosnia and Herzegovina is still a relevant topic that takes the form of a permanent political crisis. The paper presents a synthesis of Mearsherimer's conceptions immanent in the theory of offensive realism, as well as a breakdown of post-Cold War political processes which, according to the principle of causality, can be viewed as a catalyst for the aggression against Bosnia and Herzegovina. Understanding the current dynamics of world political movements with an emphasis on Bosnia and Herzegovina is one of the fundamental components of this work.
Downloads
Download data is not yet available.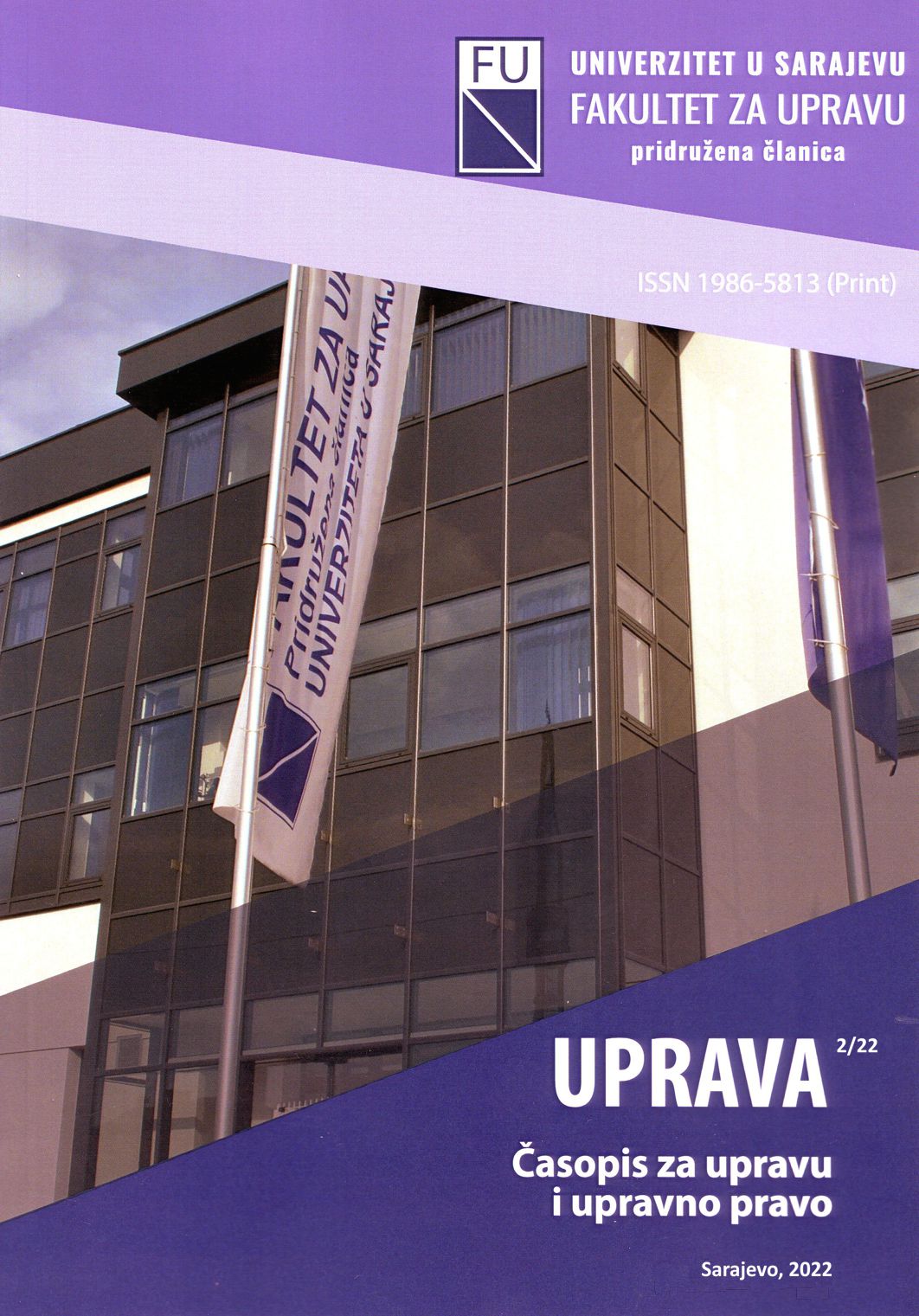 Downloads
How to Cite
Memišević, H. . (2022). Bosnia and Herzegovina in John Mearsheimer's Concepts. Uprava, 13(2), 28–38. https://doi.org/10.53028/1986-6127.2022.13.2.28